Transforma-te num infetado de Fear the Walking Dead, super realista, com a nossa aplicação grátis oficial de AMC: Fear Yourself!. Faz já o download no teu telemóvel ou tablet e não deixes que te apanhem.
O canal AMC lançou, a nivel mundial, a App Fear Yourself, a aplicação oficial baseada em Fear the Walking Dead, uma das séries com mais êxito do canal. Esta App, que está disponível para iOS e Android já pode ser descarregada de forma totalmente gratuita na App Store e Google Play, permite aos fãs formar parte do universo apocaliptico, caracterizando-se como um dos zombies da produção. Os utilizadores podem tirar uma fotografia, ou importar uma da sua galeria, e editá-la com as nossas ferramentes que transformam a sua cara num zombie real!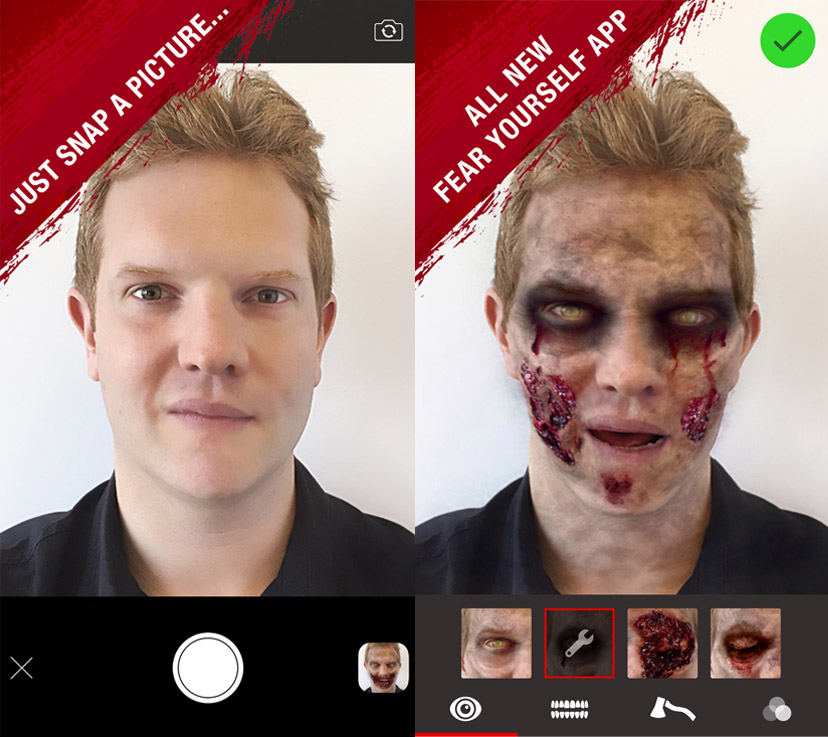 Além dos efeitos para a fotografia, a App permite animar a imagem com efeitos de som próprios destas criaturas e personalizar com acessórios como jaulas, armas e o logotipo oficial da série. Por último, permite aplicar um filtro que mudo os tons da fotografia e apresenta um cenário do mundo apocalíptico.
Já sabias que a solução para sobreviver é ser como eles certo? só não sabias como consegui-lo. Agora já sabes! Faz o download e Fear Yourself…
Faz o Download do jogo na APP Store

Faz o Download do jogo em Google Play

Espalha a infeção e partilha no Facebook, Twitter, Instagram, WhastsApp e muito mais… ah! e não te esqueças: segunda 5 de junho, às 22h10 estreamos a T3 de Fear the Walking Dead, com episódio duplo.